Bill payment
Etisalat now presents a new way of easing the payment process with Bee Smart Payment Solutions
For the first time in the Middle East, now, you can pay your bills and recharge your mobile at any nearby retail outlet with Bee sign on it, ranging from supermarkets, pharmacies and cafes.
ATM cash payment has been updated
Now you can pay your bill or recharge your prepaid card using your own bank ATM. In addition to other bill payment services provided to suit your needs.
All Etisalat Shops accepts: visa, master, American express, dinners club
Call 333 or 900
to start paying your bill using Home Collection service through SMART COM in any of the following methods:

I2

Digital Vision

CAAC

Sadko

24/7 Sharm

Hyper One

Post Distribution

RAYA
Misr Dury Free

Bee promises you easiness of payment, composed of 4 simple steps:
Select the service for which you would like to do the payment
Provide your phone number
Provide the cash amount of money owed, absolutely no extra or hidden fees
Wait for confirmation of payment and take your receipt
The transaction takes 5 – 7 seconds.
While paying at Bee outlets, please note:
You can recharge your prepaid mobiles or even USB modem and pay your bills at the same outlet
The amount paid is credited to your account instantly
Keep your receipt at all times as a proof of payment and for future reference
Don't pay more than the amount in the receipt because the service is "Free of Charge"
ATM Payment:
Now if you have a debit Card issued by:

Blom Bank of Egypt

Bank Audi

HSBC

National Bank of Egypt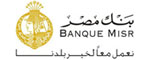 Banque Misr
Bank of Alexandria

Bank du Caire

Arab African International Bank

Al Watany Bank of Egypt

CIB
Retail Payment:
Now you can pay your bill in any supermarket or pharmacy that has Fawry's logo.
For more details visit

Login to your
SelfCare
account and pay your bill securely.
Online payment accepts: visa and master cards
You may subscribe to a bank account direct service by filling a subscription form at your bank account branch, this service is available at the following banks:

HSBC

CIB

Credit Agricole

National Bank
You may pay your bill at any of the following bank branches:

Credit Agricole

National bank of Egypt
You can pay your bill through scratch cards by sending the 15 digit on the scratch card in SMS to 211 for free
You can also login to your self-care account and settle your bill online by recharging scratch cards
Partial Payments are applicable